CrewMark Design Solutions
Solutions, not problems.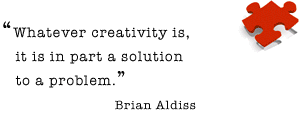 "Entia non sunt multiplicanda praeter necessitatem"
(Entities must not be multiplied beyond necessity)
CrewMark provides solutions by design.
A customers' needs are many, and in today's constantly moving world, having access to both the technical skills and the design and marketing skills can make the difference between a campaigns success or failure.
Not only can we provide professional services in traditional graphic design, but we also provide the technical skills to be able to implement a successful online campaign, the production skills to have your brochures and brand collateral printed with quality and assurance, and the tools to help you easily manage your brand image and/or design campaign.
Web Design & Coding
We have been designing and coding websites from the beginning. When the first graphic based browser was taking its maiden voyages across the vast web wasteland, CrewMark was there, building awareness.
Graphic Design
CrewMark offers the skills to produce all your graphic design requirements... from Logo design through to complete Branding of your product or service.
Web Development Systems
The internet and technology in general are both consumed by a constant fast paced evolution. To keep up with these changes CrewMark is in a constant development stage.
Domain Hosting & Management
Having your website professionally hosted and managed allows you to not have to worry about your domain asset.
eMarketing
CrewMark eMcubed® - the powerful eMarketing solution - experience the freedom of working the way you want to work...
Marketing Support Services
Marketing departments need not be weighed down when efficient outsource solutions are available... CrewMark has a proven track record of providing solutions to encompass any situation.
Brand Development
Your Brand is a lot more than just your visual identity, it is one of your companies greatest assets, whether you know it or not.
3D Modelling & Rendering
CrewMark can help with 3D requirements for illustration, architectural modelling and rendering, product placement and character creation.
Print Production
Even in an electronic world customers need printed product, whether it be stationary, packaging or promotion, we've got it covered.